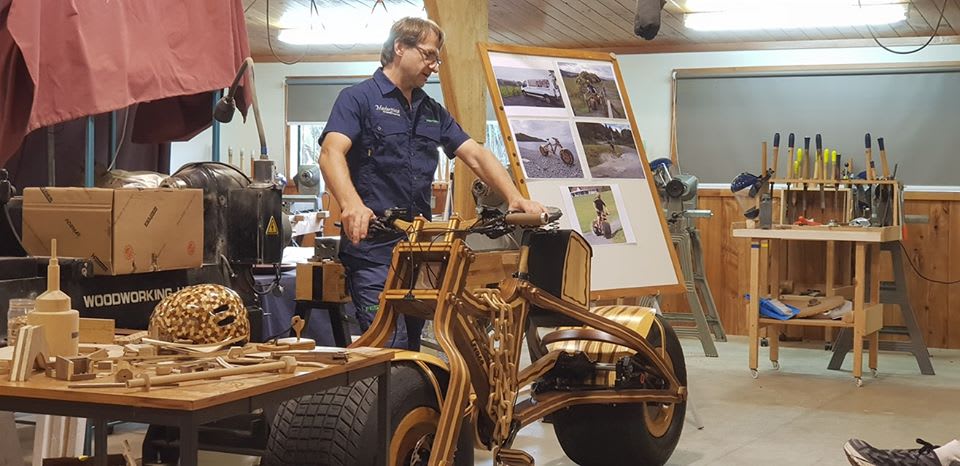 Last night I was invited to give a talk at the Franklin Turner Club. I went with Grace. There was time to talk a little bit about everything: my beginnings in Apóstoles, Argentina, Grace's history and some of the construction techniques I used in building. All in all, a great experience.
I feel very grateful for the invitation, and for the time and attention that was given to me.
Last night was an absolute treat. Daniel visited with his hand made bicycle Grace. Daniel talked of his time growing up in Argentina and how he started with only a few hand tools learning as he goes. Daniel then went on as to how he came up with the idea of Grace and how through pushing boundaries and experimentation it evolved into this thing of beauty that she is now. Daniel brought with him a huge collection of off cuts and pieces from the building of Grace to show us cross sections of different parts as he made them. Some very interesting techniques and product testing had to be done, along with a lot of learning. This is what separates a master crafts man from the rest. Thank you Daniel Strekier for bringing Grace and introducing her to us.